1 The Main Interface,it can see the line's Idle, call duration and other status.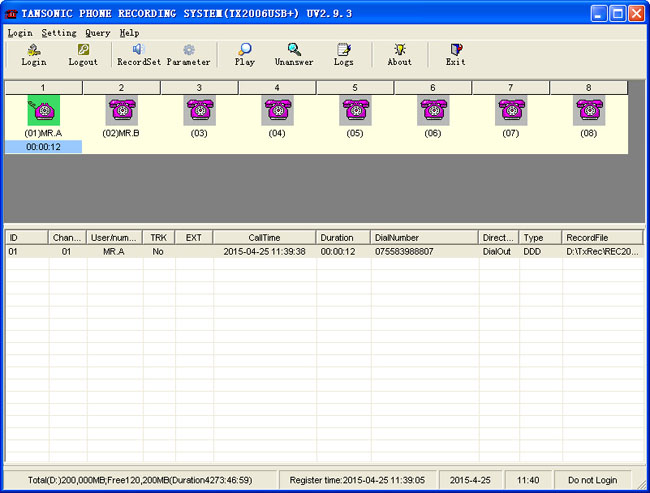 2. Recording mode and different duration recording setting interface.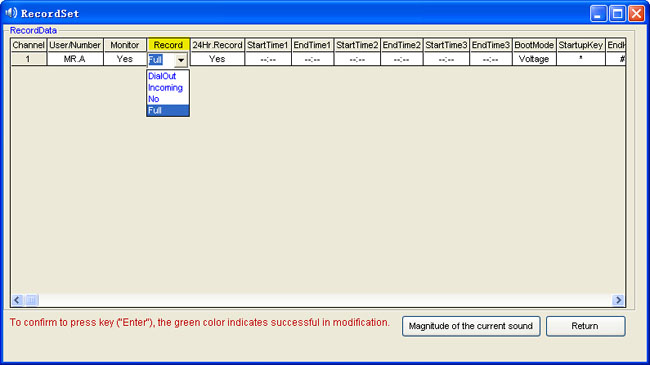 3. The setting interface of starting record mode . For example the "Key" mode,when an important call ,click "*" key to record,or it will no record.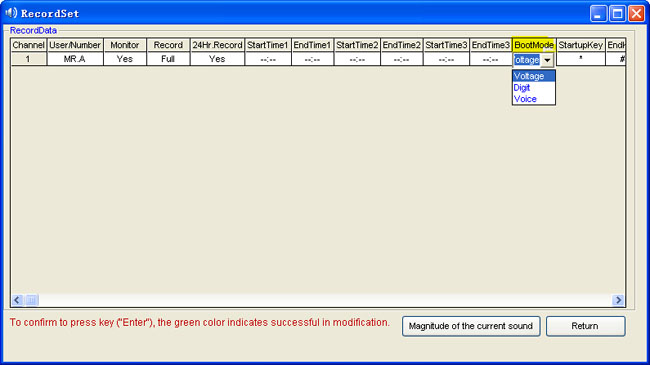 4. FTP settings inteface, headquarters can search to listen, and collect the call records of all branches.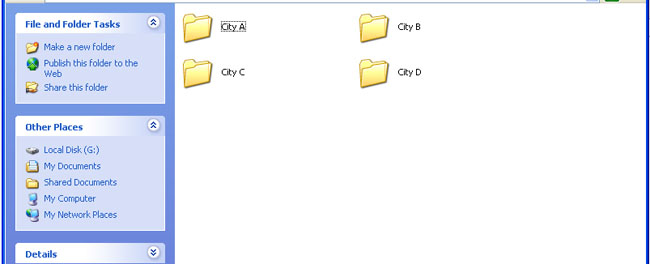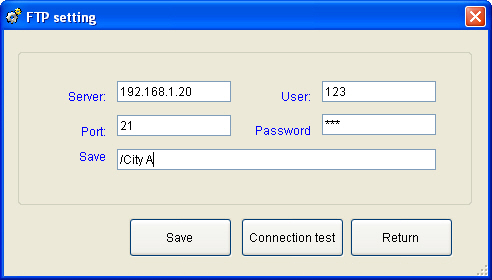 5 Customer Message POPUP interface.When the customer incoming call,it can see the details of the customer's Tel.number,Address, Name and other information .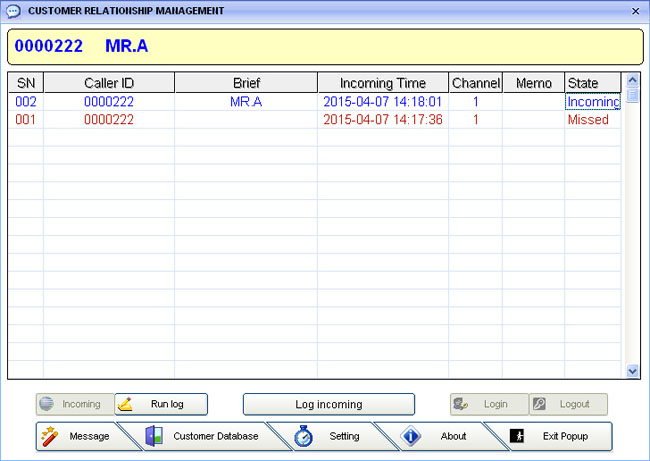 6 When an incoming call, it popup a small dialog box in the lower right corner of the screen.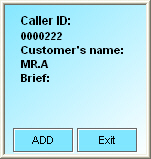 7 Customer data interface. Here you can edit, add, delete, export and import the customer data and other operations.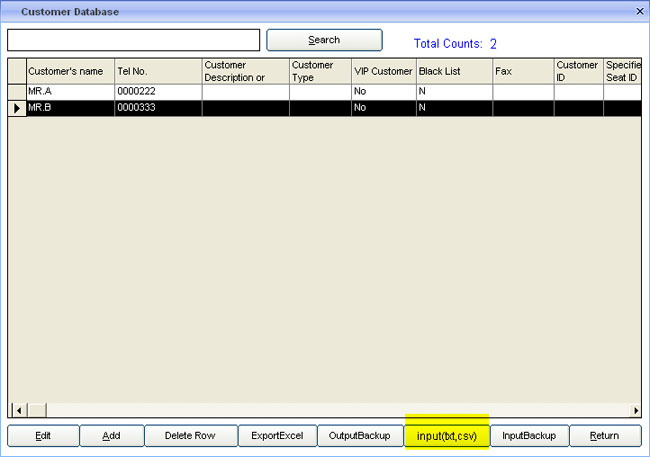 8 Inquiry Interface.The user can do some inquiry ,playback and remark the recording file and other features here.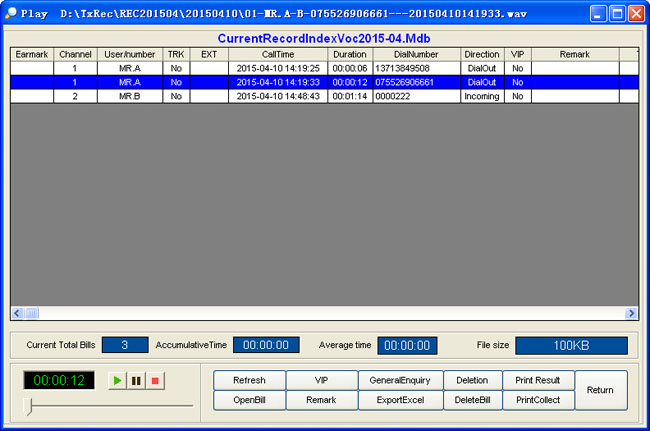 9 "GeneralEnquiry" interface.It can search out the recording file by specified conditions.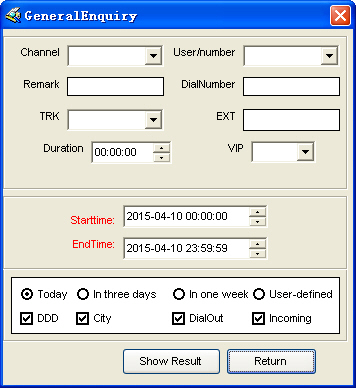 10 Print and collect table interface. Can do some statistics about dial in / out times and conversation duration by month or day.It also can export the results to Excel.